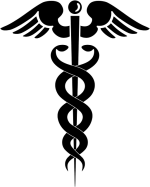 PMANM
The Psychiatric Medical Association of New Mexico (PMANM) is the New Mexico district branch of the American Psychiatric Association. The American Psychiatric Association, founded in 1844, is the world's largest psychiatric organization. It is a medical specialty society representing more than 36,000 psychiatric physicians from the United States and around the world. Its member physicians work together to ensure humane care and effective treatment for all persons with mental disorders, including intellectual developmental disorders and substance use disorders. APA is the voice and conscience of modern psychiatry.
The Psychiatric Medical Association of New Mexico was founded as a state district branch of APA in 1971.   Currently, about 180 of approximately 320 New Mexico psychiatrists are members of PMANM.  Our threefold mission in New Mexico is:
Promote the highest quality of care for individuals with mental disorders
Promote psychiatric education and research; advance and represent the profession of psychiatry
Serve the professional needs of its membership
About Psychiatry
Psychiatry is the branch of medicine focused on the diagnosis, treatment and prevention of mental, emotional and behavioral disorders.
A psychiatrist is a medical doctor (an M.D. or D.O.) who specializes in mental health, including substance use disorders. Psychiatrists are qualified to assess both the mental and physical aspects of psychological problems.
People seek psychiatric help for many reasons. The problems can be sudden, such as a panic attack, frightening hallucinations, thoughts of suicide, or hearing "voices." Or they may be more long-term, such as feelings of sadness, hopelessness, or anxiousness that never seem to lift or problems functioning, causing everyday life to feel distorted or out of control.
From the American Psychiatric Association.