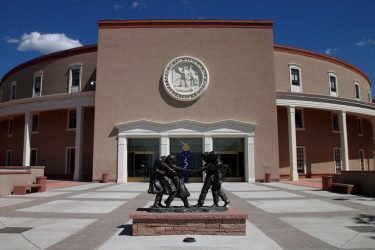 2023 Session
The 2023 Session is currently active.
General:
New Mexico's legislature meets once a year, beginning on the third Tuesday of January for alternating 30 (even years) or 60 (odd years) day sessions. 30 day sessions are supposed to be for budget items, more than for "major legislation".  However, much important work is done in the interim, including during interim legislative meetings.  You can always see what's going on at the legislature's website.
The state has published a basic, but informative document on the legislative process here.
Location:
The state capitol building, aka "the roundhouse" is located at:
490 Old Santa Fe Trail, Santa Fe, NM 8750
Railrunner shuttle at Santa Fe end here.