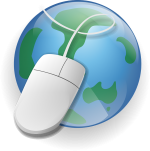 COVID-19 Mental Health Services
Follow this link for Tele-Behavioral Health Services for Individuals Impacted by COVID-19, funded by the Substance Abuse and Mental Health Services Administration in partnership with New Mexico's Human Services Department.
---
Methamphetamine Addiction
A valuable guide concerning methamphetamine addiction, medically reviewed by PMANM member, Dr. Claire Wilcox.
This guide takes an extensive look at the statistics of methamphetamine use, covering its complete effects and dangers, as well as the science behind methamphetamine addiction.
https://www.help.org/methamphetamine-addiction/
---
For legislation links, see our Legislation page. For CME links, see our CME page.
---
Download a Certificate for Evaluation here:
---
Apply to the New Mexico Medical Review Board.  Application here.
---
New Mexico Hospitals & Healthcare Guide: 2020-2021
---
American Psychiatric Association
800 Maine Avenue, S.W.
Suite 900
Washington, DC 20024
888-35-PSYCH or 888-357-7924
202-559-3900 for callers from outside the U.S. and Canada
apa@psych.org
---
---
New Mexico Medical Society
316 Osuna Road NE
Suite 501
Albuquerque, NM  87107
505-828-0237
info@nmms.org